Conveyancing Solicitors Merton Park
Buy Home With Conveyncing Solicitors Near Merton Park
Ashworths Property Lawyers are ideally placed for buying your new home in Merton Park, and if you are new to the area we are pleased to share a few tips and interesting facts about the area.
Merton Park is one of the earliest London Garden Suburbs, with its first houses built in the 1870s. Merton Park is now a highly sought after residential area because of the tree-lined roads of detached and semi-detached houses the area is known for. Transport links are excellent with the new Tramlink service and Morden Station being the start of the Northern Line and going directly into Central London and the City of London. Interestingly Merton Park is also one of the few UK constituencies to consistently return independent councillors all of whom are proactive and visible in the area.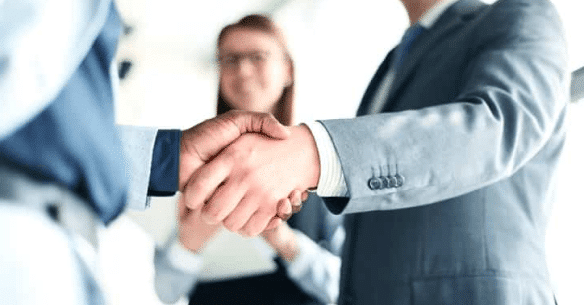 Interesting facts about Merton Park
Merton Park is centred on the historic parish church, St. Mary's. The church was founded in the 12th century by the Augustinian order of the nearby Merton Priory of which only the Western Gate remains
One of Merton Park's most famous residents worshipped in St. Mary's – Lord Nelson with his lover Emma Hamilton
Mick Talbot, a Merton Park resident, played in Dexys Midnight Runners – best known for their only international hit, "Come on Eileen".
John Innes (of 'compost' fame) was responsible for the development of Merton Park.
Properties in Merton Park
Merton Park was developed in the late 19th century as a garden suburb by the landowner and City Merchant John Innes. The rapid development of Wimbledon encouraged Innes to develop housing on his land. Innes built attractive houses of varied architecture and size, many of which are in highly desirable roads today such as Mostyn, Dorset and Sheridan Roads. Families are attracted to Merton Park and its tree-lined street command a high price in its designated conservation area. With such an array of architecture, there is no such thing as a 'typical' home.
Merton Park is almost entirely residential in character. Merton Park's proximity to Morden, Wimbledon, Raynes Park and beyond means there are plenty of options when it comes to dining out, shopping and socialising. The Leather Bottle serves as the local pub and Wimbledon Town, a short walk away, is seen by many as their social hub. However, Nearby South Wimbledon has some quiet gems such as Aya, a Lebanese restaurant and Little Vietnam, well known for it's authentic Pho & Bun with the advantage of a BYOB policy.
Merton Park schools fall under the Merton Local Education Authority. There are two state schools, Merton Park Primary School and Rutlish School, although there are around 15 primary schools and four Secondary schools and colleges nearby.
Get a quote
from out conveyancing solicitors today
To find out more about the range of conveyancing services offered by Ashworth Solicitors near Merton Park, to arrange an initial consultation or request your free quote, contact the talented conveyancing team today by telephone or via the online form.
Conveyancing & Property – More Information
What are the costs involved?
Conveyancing solicitors' fees vary depending on your individual circumstances, as there may be more work required for certain property purchases or arrangements than others. Your conveyancer should outline these costs at the start of your dealings with them and give you plenty of notice if the figures look set to change – either increasing or decreasing the fees as you progress from your initial property search through to receiving the keys.
Most property specialist solicitors, including Ashworths, will offer prospective clients a free, no-obligation initial consultation, at which the fees and any potential associated costs will be laid out and discussed.
What to look for in a good conveyancer?
A good conveyancing solicitor needs to have solid experience in property law and know exactly what is required as part of their service to you. They should keep themselves up to date with all relevant property law and industry guidelines related to mortgages, equity transfer, conveyance claims, landlord and tenant law and many other key areas.
They will be reliable and dedicated to the work they are carrying out for you, keeping in regular contact and informing you of developments or issues as they arise. The team that is allocated to you should be fast and efficient, offering excellent value for money. Finally, look for a conveyancer that takes pride in their work and expertise and is confident that they can share their expertise and deliver a professional service from start to finish.
Is a conveyancing expert the same as a solicitor?
A conveyancing expert should be expected to have a solid grasp of property law and related key areas; however, not every solicitor will specialise in, or even offer conveyancing services. When choosing a solicitor to represent your interests in a property purchase, whether commercial or residential, it is imperative that you select a firm with proven conveyancing and property law experience and expertise.
Why do I need a solicitor to help me buy a house?
While it is certainly possible to conduct your house, flat or commercial premises purchase alone, it is strongly advised that you hire a conveyancing solicitor to makes sure that you and the vendor are fully compliant with the relevant laws, and that your interests as the buyer are properly represented throughout the process.
You can choose to engage a Bromley-based conveyancer or hire property solicitors online – either approach can work well; however, you should always ensure that the firm you choose has a thorough understanding of the relevant areas of property law and strong knowledge of the geographical area you are planning to move to. Additionally, hiring the right firm of solicitors with a broader range of expertise can help you tackle unexpected issues such as negligence, fraud or any other type of crime relating to a potential house purchase.
Get a quote from out conveyancing solicitors today
To find out more about the range of conveyancing services offered by Ashworth Solicitors, to arrange an initial consultation or request your free quote, contact the talented conveyancing team today by telephone or via the online form.