Conveyancing Solicitors Coombe
Buy Home With Conveyncing Solicitors Near Coombe
Ashworths are solicitors in coombe ideally placed for buying your new home in Coombe, and if you are new to the area we are pleased to share a few tips and interesting facts about the area.
Coombe is a prestigious and historic residential location and property prices are commonly into the millions. Coombe is set in tranquil and leafy surroundings only around 10 miles from the centre of the Capital. Close by is Richmond Park, the largest of the capital's 8 Royal Parks and the biggest enclosed space in London. This magnificent area is also home to five golf clubs, including the esteemed Coombe Hill Club.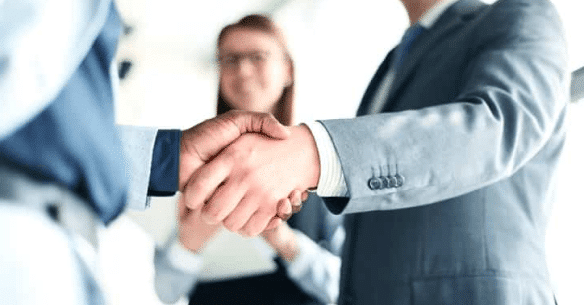 Interesting facts about Coombe
William Ewart Gladstone, British Prime Minister and Chancellor of the Exchequer, spent extended periods as a houseguest of friends in Coombe.
In 1822 the Admiralty opened a semaphore station in the Warren, which was part of the semaphore line from London to Portsmouth. The station has disappeared, but survived in the name of "Telegraph Cottage".
Dwight D. Eisenhower, when Supreme Allied Commander during World War II, lived at "Telegraph Cottage".
Three Tudor-era conduits built as a system for supplying water to Hampton Court Palace from springs in Coombe are still visible today.
Coombe is a desirable area and includes the Coombe Hill estate. Once the site of now-demolished Coombe Warren, a 19th-century property built by architect George Devey, Coombe Hill estate today consists of Coombe Hill Road and cul-de-sacs such as Greenwood Park and Devey Close; and neighbourhoods along Warren Road, George Road and Golf Club Drive. Many prime mansions and substantial houses are located around Warren Road and the drives and cul-de-sacs off Kingston Hill. There is a mix of period and contemporary properties in Coombe and the majority are well-proportioned family homes, although apartments and flats are available. Families choose Coombe for its safer roads for children and the elderly.
The historic town centre of Kingston upon Thames with its excellent shopping facilities is a short drive, as is Wimbledon Village with its wide range of boutiques, cafes, pubs and restaurants. A few moments from Richmond Park, The Albert gastropub is a firm favourite with locals. The Wych Elm is another popular option. The Willow sets itself apart by specialising in healthy and vegan cuisine. Roz Ana attracts acclaim for its inventive cocktails, but it is the Indian food that is truly special. Tucked away on the South side of Wimbledon Common is the Fox and Grapes, a spacious pub with a concise menu that allows the fresh seasonal products to do the talking.
Theatres in Wimbledon and Richmond are popular alternatives to central London for local residents – often productions debut here before a West End transfer.
Coombe, Kingston and Wimbledon have wealth of good schools. Coombe boasts two outstanding preparatory schools, Rokeby for boys and Holy Cross for girls, and is close to Tiffin Boys' and Girls' Schools in Kingston upon Thames. There are also private school buses serving schools further afield.
Get a quote
from out conveyancing solicitors today
To find out more about the range of conveyancing services offered by Ashworth Solicitors near Coombe, to arrange an initial consultation or request your free quote, contact the talented conveyancing team today by telephone or via the online form.
Conveyancing & Property – More Information
What are the costs involved?
Conveyancing solicitors' fees vary depending on your individual circumstances, as there may be more work required for certain property purchases or arrangements than others. Your conveyancer should outline these costs at the start of your dealings with them and give you plenty of notice if the figures look set to change – either increasing or decreasing the fees as you progress from your initial property search through to receiving the keys.
Most property specialist solicitors, including Ashworths, will offer prospective clients a free, no-obligation initial consultation, at which the fees and any potential associated costs will be laid out and discussed.
What to look for in a good conveyancer?
A good conveyancing solicitor needs to have solid experience in property law and know exactly what is required as part of their service to you. They should keep themselves up to date with all relevant property law and industry guidelines related to mortgages, equity transfer, conveyance claims, landlord and tenant law and many other key areas.
They will be reliable and dedicated to the work they are carrying out for you, keeping in regular contact and informing you of developments or issues as they arise. The team that is allocated to you should be fast and efficient, offering excellent value for money. Finally, look for a conveyancer that takes pride in their work and expertise and is confident that they can share their expertise and deliver a professional service from start to finish.
Is a conveyancing expert the same as a solicitor?
A conveyancing expert should be expected to have a solid grasp of property law and related key areas; however, not every solicitor will specialise in, or even offer conveyancing services. When choosing a solicitor to represent your interests in a property purchase, whether commercial or residential, it is imperative that you select a firm with proven conveyancing and property law experience and expertise.
Why do I need a solicitor to help me buy a house?
While it is certainly possible to conduct your house, flat or commercial premises purchase alone, it is strongly advised that you hire a conveyancing solicitor to makes sure that you and the vendor are fully compliant with the relevant laws, and that your interests as the buyer are properly represented throughout the process.
You can choose to engage a Bromley-based conveyancer or hire property solicitors online – either approach can work well; however, you should always ensure that the firm you choose has a thorough understanding of the relevant areas of property law and strong knowledge of the geographical area you are planning to move to. Additionally, hiring the right firm of solicitors with a broader range of expertise can help you tackle unexpected issues such as negligence, fraud or any other type of crime relating to a potential house purchase.
Get a quote from out conveyancing solicitors today
To find out more about the range of conveyancing services offered by Ashworth Solicitors, to arrange an initial consultation or request your free quote, contact the talented conveyancing team today by telephone or via the online form.