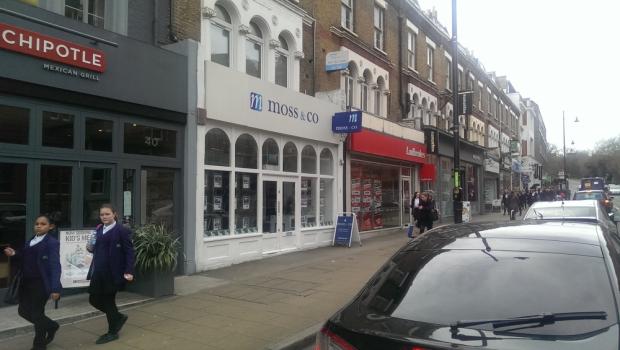 Last year saw a record number of new business start-ups with London, unsurprisingly, leading the way. Whilst a large number of those businesses will operate from people's homes with nothing other than an online presence, the demand for commercial property – shops, offices, warehouses, pubs etc. – is now seeing a steady increase.
If you are a business owner looking for premises you have two basic options: you either buy or rent.
Whilst buying your commercial property may seem out of reach when you first start trading, a business with an established track record and a strong enough balance sheet may be find it surprisingly easy to fund the purchase of its premises. Very often this may take the form of the business owner purchasing the property and then renting it back to the business, and this can be an efficient way of putting the property into a self-administered pension fund.
For most businesses, however, the option of owning their own premises is a distant aspiration and for them renting is the most viable option. For many businesses, renting suitably sized premises allows a degree of flexibility for expansion (or down-sizing) which might be far more difficult to achieve if the premises are owned outright.
If you are a business owner and are thinking of buying or renting your first or your next commercial property, we can share some tips for getting things right.
● A Landlord (or seller) will almost always employ the services of an Agent to help sell or let the property. Once the deal is agreed, they will prepare some "Heads of Terms" setting out the main parts of the agreement between the two parties. If you don't have your own Agent acting for you, do consider taking early legal advice to ensure that the Heads of Terms are fair. Getting the Heads of Terms right will significantly ease the legal process and will stop you from being accused of renegotiating the deal when a solicitor points out something that you had not realised before.
● If you are taking a lease then the Heads of Terms will set out, amongst other things, the term of the lease and the amount of rent. Some leases give a tenant an automatic right to renew at the end of the agreed term. Other leases do not, and this can be an important factor in your choice of premises.
● Whether a business is new or has been trading successfully for a number of years, it is possible that a Landlord will want security for payment of rent. This security may take the form of a personal guarantee from the business owners, or a significant rent deposit (sometimes 3 or 6 months' rent). Make sure that you ask what security the Landlord is looking for, and factor this into your figures.
● Don't forget that a lot of commercial property (but by no means all) will attract VAT on rent or on the purchase price if you are buying. Do check the position early on, particularly if your business is not able to recover VAT on its expenses.
● If you don't ask, you won't get it! Particularly where a property has been vacant for a while, there is a real incentive on a Landlord to rent out the property and get an income from it (rather than paying business rates). Take advantage of this and don't be afraid to negotiate not just on the annual rent that you are quoted, but also see if you can get a rent-free period to cover the cost of you fitting out the premises.
Running your own business can be challenging enough without letting a property issue become an uncomfortable legacy. We would be delighted to have a free, no-obligation chat with you when you have found your perfect property so that you can ensure that you are heading in the right direction when you agree on those important initial terms.