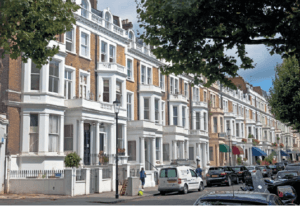 Many readers will be tired of reading reports about falling property prices and a lack of confidence in the property market.  Southwest London is not immune from the current economic uncertainty and many people have decided to 'improve rather than move' while they wait and see what the future brings.  Home improvements are a great way to add value to your property.  However, if you own a leasehold flat you also need to keep an eye on your lease.
A lease is a diminishing asset.  A lease is granted for a term of years and as that term inevitably decreases, the value of the lease drops.  In order to preserve that value, it is necessary to extend the lease.
As a leaseholder, you have a statutory right to extend the leases of your flat (subject to meeting certain criteria).  Owners of leasehold flats generally have the right to extend their lease by 90 years in addition to the original term and at the same time the right to reduce the rent down to zero (or 'a peppercorn' in legal parlance).  In order to exercise this right, you must have been the registered owner of your property for at least two years.
Leaseholders also have a collective right, along with their fellow leaseholders, to acquire the freehold of their building.  Leaseholders may act jointly to buy the freehold of their building which will enable them to take over control of the management of their building and to extend their leases at no further premium.
The valuation issues involved in the extension of lease and purchase of the freehold interest are similar.  If you live in a building where all the leases need to be extended and all the leaseholders wish to do so, there is some advantage in joining together to buy the freehold rather than dealing with your lease extension individually.  Not least that you will benefit from some costs savings as the costs incurred in purchasing the freehold can be divided between you rather than borne by each of you individually.  This also has the benefit that your leasehold flat becomes a share of freehold flat – something which arguably adds value to the property and is certainly more appealing to prospective purchasers.  Just as extending your home or converting your loft requires some investment, so will extending your lease or buying your freehold. You will have to pay a premium to the landlord and you will incur legal and valuation costs. You will also be responsible for the landlord's legal and valuation costs.  But it is worth it.
If you own a leasehold property you are unlikely to be able to avoid extending your lease; as the term diminishes it becomes more expensive to extend.  As it becomes more expensive to extend, so the value of your property becomes compromised and the marketability of the flat is affected.  The longer you put off the problem, the more expensive it will be to fix.
The original of this article appeared in Time and Leisure Magazine.