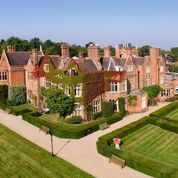 Licensing requirements for houses in multiple occupation (HMOs)
There are often many stories within the press about Landlords who are making huge amounts of money in rent from privately rented accommodation which has not met the legal requirements for living standards.  Often it is the most disadvantaged members of society who are exploited by these landlords.  Whether you are a landlord or tenant, it is important to stay informed about your legal rights.
In October 2018 the Government plans to implement legislation which will extend the existing scope of mandatory licensing of houses in multiple occupation – known as HMOs.  The proposals intend to cover all relevant HMOs in England occupied by five or more persons from two or more households regardless of number of storeys (currently, licensing applies to properties with at least three storeys).
What is a house in multiple occupation (HMO)?
A house in multiple occupation (HMOs) can be shared houses, individual shared self-contained flats, blocks of converted flats and halls of residence.  Special legislation applies to HMOs and the property may need to be licensed by the Council.  A building, or part of a building is an HMO if it meets certain criteria including:
an entire flat or house which is let to three or more unrelated tenants who share a kitchen, bathroom or toilet;
the property is the tenant's main residence; and
rent is payable.
If a building, or part of a building meets the above test then it is likely to be an HMO.
 The Licence is designed to keep tenants safe and ensure that their living arrangements meet the minimum standards.  The licence ensures that the landlord follows the legal requirements when renting a property to multiple people.
Mandatory Licensing
All Landlords must register their rental property as a HMO with your local authority if it has three (habitable) storeys or more and it is occupied by five or more people in two or more households.
A 'habitable storey' is any storey that is in residential occupation (even if it's self-contained). Basements and attics are considered a storey if they are occupied. It is this third storey criterion that could be abolished when legislation is enacted.
The term 'household' is defined as members of the same family who live together and couples who cohabit (whether or not they are married, including same-sex couples). A group of friends who are sharing is not termed as a single household.
Property owners should ask themselves the following questions: Do you rent out the property? Does the property have three or more storeys? Does your property have five or more unrelated tenants? Do the tenants share facilities?
If the answer is 'yes' then you need to contact your local authority and find out whether you require a licence.
Additional and Selective Licensing
Property owners should note that some properties which do not fall within the mandatory licensing rules may still be liable for additional licensing.  The Local Housing Authority ("the LHA") may want licensing to apply to other HMOs within its district where mandatory licensing does not apply.
The Council can impose a licence at their discretion if it is felt that a significant proportion of HMOs in an area are being poorly managed and are, therefore, creating issues for the HMO occupants or the wider community.
Selective licensing allows the licensing of all landlords in a specific area, even non HMO landlords, if the area is one of anti-social behaviour.
The Licence
A licence is personal to the Landlord and property and cannot be transferred to an incoming landlord nor to another property.  A licence typically costs about £750 and lasts for up to five years, although some are granted for shorter periods if this is deemed necessary by the local council.
Consequences of Non-Compliance
Non-compliance with HMO guidelines is an offence and can result in a fine of up to £20,000. Failing to comply with licence conditions can result in a fine of £5000 per offence. Landlords may also have to pay up to a year's worth of rent if found guilty.
This article originally appeared in the October issue of the Wimbledon Time and Leisure magazine.