Help to Buy – What happens when the "Bank of Mum and Dad" runs dry?
Even those sceptical about the effect of the various Help to Buy government initiatives would admit that they are surprised by the impact that the schemes are having on the housing market. Whilst it must be said that in Wimbledon, Putney and surrounding areas that the good old "Bank of Mum and Dad" will often come to the rescue, an increasing number of first time buyers are looking to the Government schemes to help finance their first rung on the property ladder.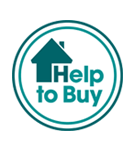 There are a number of different schemes out there and some of the detail can be mind bogglingly complex – they are run by the Government, so what do you expect? The website at www.helptobuy.gov.uk is incredibly helpful and should be your first port of call to explain the various options that are available.
Help to Buy: ISA
ISA's have been around for ages. They are individual savings accounts allowing individuals to hold certain assets tax free. The Help to Buy: ISA was launched last year and allows first time purchasers (or each purchaser if you are buying as a couple) to save up to £200 per month in an account where the interest is not taxed.
When you hit £1,600 in savings the Government will (at the completion of your purchase) contribute a bonus of £400. Saving up to £12,000 will enable you to claim a bonus of £3,000. Pooling your bonus with a partner will pay out a £6,000 bonus against savings of £24,000.
Help to Buy: Equity Loan
With a Help to Buy: Equity Loan, the Government will lend you 20% of the cost of a new-build property so that you will only need a 5% cash deposit and a 75% mortgage to make up the balance. The 20% Government loan is free from charges for the first five years that you own the home.
In London, the Government's contribution rises to 40% (and the scheme is not actually restricted to first time buyers). Whilst buyers will still need to put in a minimum 5% contribution the conventional mortgage loan to value is reduced down to 55% which makes purchases more affordable.
Anecdotal evidence suggests that Help to Buy: Equity Loans are responsible for funding around 50% of purchases on some new build developments, although the range of London Help to Buy lenders is still fairly restricted.
Shared Ownership
Shared Ownership is a concept that has been around for a long time. Help to Buy: Shared Ownership gives you the chance to buy a share of your home (between 25% and 75% of the home's value) and to pay rent on the remaining share. The scheme allows you to subsequently acquire a larger share over time.
With Help to Buy: Shared Ownership you can buy a newly built home or an existing one through resale programmes administered by Housing Associations.
Mortgage Guarantee
With increasing pressure of lenders to keep a lid on loan to value percentages, a mortgage supported by the Help to Buy: Mortgage Guarantee scheme may enable buyers to have access to mortgages of up to 95% loan to value.
With the Help to Buy: Mortgage Guarantee scheme mortgage lenders will purchase a guarantee from the Government. The cost of that guarantee will undoubtedly be reflected in the cost of the mortgage, but by paying that premium you will have access to products that would otherwise not be available.
Not all of these products are going to be suitable or even available to everyone and anyone looking at the options available should seek specialist financial advice. It is fair to say, however, that the effect of these various schemes on the housing market should not be underestimated.
The original of this article first appeared in the July 2016 edition of Wimbledon Time and Leisure magazine.