"Give It Away!"
This phrase is not something that you would usually associate with a firm of solicitors but Ashworths Solicitors LLP prides itself on being part of the local community and helping local charities in a number of different ways.
Whether this is the monthly dress down day for the local neo natal unit, collecting its used stamps for a local guide company or legal assistance to a few chosen charities it is something that is encouraged at all levels of the firm and a fundamental part of the firm's ethos.
Ashworths Solicitors LLP is based in Wimbledon and is a specialist property practice founded in 2000 by the current Managing Partner, Brendan Dean. His aim is that the firm thinks about others as well as its bottom line. As a firm specialising in commercial transactions, development work and residential sales and purchases it is not always that easy to find ways to assist local charities, but the firms finds ways through creative thinking.
The firm's involvement with Charlotte Grobian and her inspiring company, Give It Away Limited, is one of these examples where the firm's professional expertise in development work has been put to good use.
It has provided free legal services on the purchase of the development sites, acted for Charlotte in the subsequent sales and worked with other like-minded architects, accountants and tradespeople offering their services for free or at a reduced rate. This really encourages a community spirit so that Charlotte's bottom line is as big as possible and everyone is working together for a common, local charitable goal.
One of the highlights of the firm's work with Charlotte is attending one of her many property launches and allowing employees to see the effect that their contribution to the development projects will have on the end users who benefit from the receipt of one of Charlotte's pink envelopes. It was through one of these events that Brendan Dean met another inspiring woman, Jane Gates.
Jane Gates is the powerhouse behind Sebastian Action Trust "SAT" a charity whom provides practical and emotional support and assistance to families of seriously ill children or children with life limiting conditions.
It was set up following the death of Jane's son, Sebastian, from a rare childhood cancer at just 9 years old. Sebastian's vision before his death was to establish a holiday home that would provide somewhere for families to spend precious time together, away from the hospitals and punishing treatment programmes that govern the lives of cancer patients and others with life-threatening conditions endure.
SAT opened "the Bluebells" in 2011. It is still the only purpose-built facility in the UK providing specialised breaks to the families of seriously ill children.
SAT was one of Charlotte's chosen charities and it was through this link that, Brendan was asked to join the board of trustees in 2013 and he was honoured to do that and has sat on the board ever since. This has given him the ability not only to get involved with the charity's governance but also to put his legal expertise to good use advising the Trust about issues in their offices, outreach centre and its bookshop in Bracknell.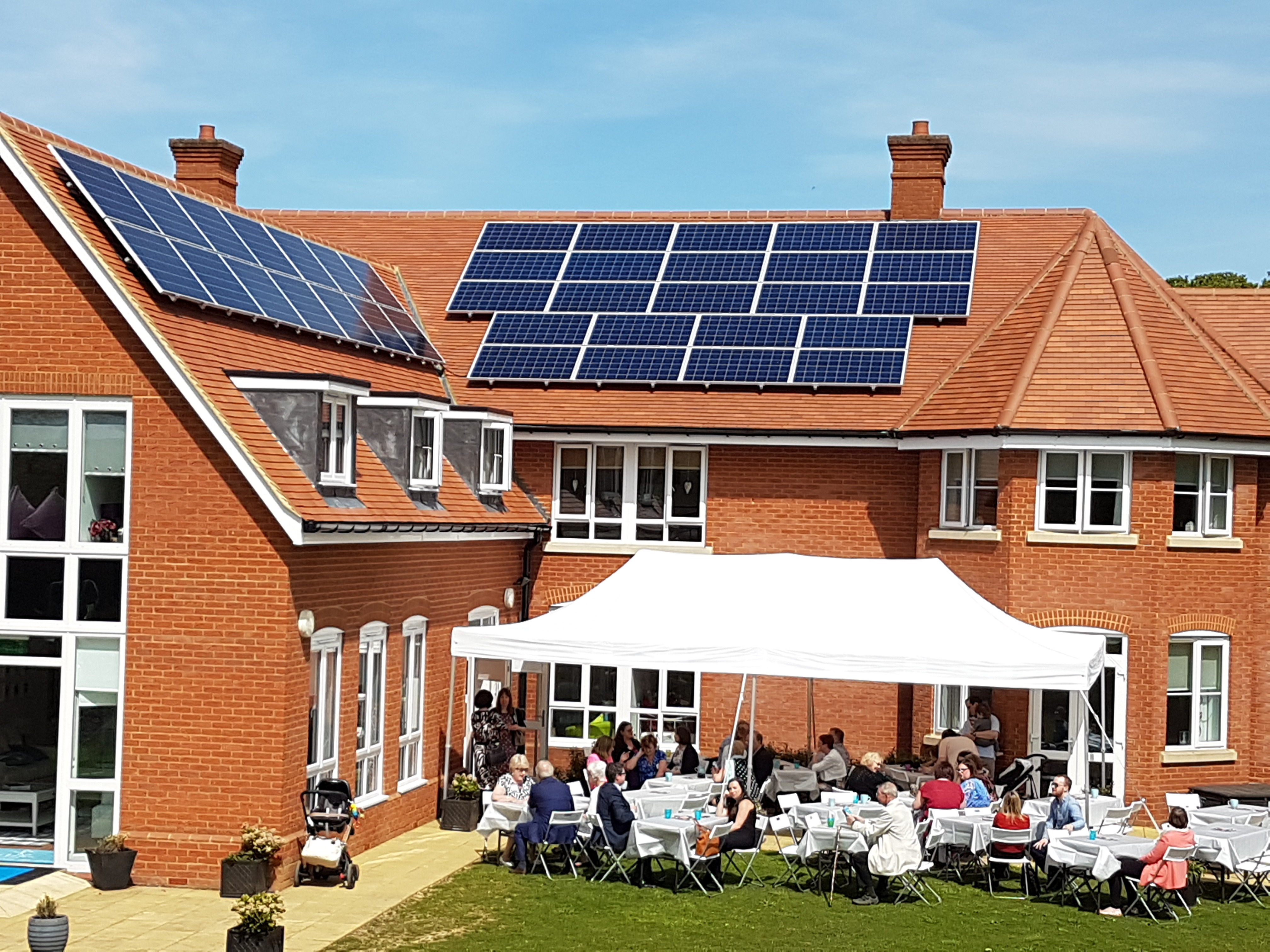 Ashworths was also really proud to fund the £14,000 installation of solar panels at the Bluebells last year. The panels have not only significantly reduced the electricity bill of the Bluebells but also now generates a regular income for the Trust.
Give it away may seem like a cliché and it may well be, but Brendan Dean wants everyone in his firm to partake in his vision of helping others in the local community whilst maintaining the firms high professional standard.
If you ask SAT or Give It Away we are sure they would agree that he has certainly achieved that!
Click below to find out more about Give-it-Away and Sebastian's Action Trust.