The effects of the COVID-19 outbreak on conveyancing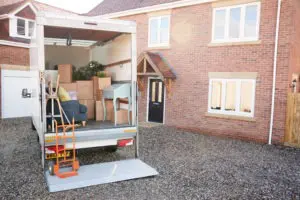 It does not need to be said that COVID-19 is having a huge impact on everyone on the planet.  A number of clients have asked for advice on the effects of the virus on conveyancing transactions.
As of 13 May 2020, the Government's previous advice around abandoning future house moves has been replaced.  We all know that we are permitted to leave our homes for exercise and for food shopping, but from 13 May 2020 we are allowed to leave our homes:
… to undertake any of the following activities in connection with the purchase, sale, letter or rental of a residential property —

(i) visiting estate or letting agents, developer sales offices or show homes;

(ii) viewing residential properties to look for a property to buy or rent;

(iii) preparing a residential property to move in;

(iv) moving home;

(v) visiting a residential property to undertake any activities required for the rental or sale of that property;
We must emphasise that these regulations apply only to England, and our clients in Wales will (for the time being) be bound by the previous regulations which strongly discourage anything other than house moves that are already in progress.
Where contracts have already been exchanged
The situation where contracts have already been exchanged is far from ideal, but with a bit of common sense, nearly all deals can be 'rescued' and will go ahead in one way, shape or form.
The standard form of contract for a conveyancing contract does not contain a "force majeure" clause which allows the parties to walk away if something like COVID-19 outbreak on conveyancing happens.  If you exchanged contracts some time ago and are coming up to a fixed completion date, it is time to think about what you need to do to vary the terms of the contract in a way that works for everyone.
Even before 13 May, moving house was not actually outlawed during the current outbreak but it was near impossible to find firm removal.  This particular "log jam" in the system has now been removed.  There may still be circumstances where physically moving is impossible (because one of the parties is self-isolating, for example) and in those circumstances, common sense and goodwill should hopefully prevail.
Where contracts have not been exchanged
Notwithstanding the current concerns, there is no reason for property transactions to "stand still".  Agreeing a fixed completion date in the next couple of weeks may not be a brilliant idea, but a number of our clients have already exchanged contracts with a provision that enables the completion date to be moved in certain circumstances.
These contracts are not entirely straightforward since a degree of foresight is required around what the effects of the virus maybe.  Some examples we have seen, however, are completion is delayed until [x] weeks after quarantine ends, or on the first date that all parties in the chain are able to book removals.
No such clause is ever going to be perfect, but with a bit of "give and take" there is no reason that contracts cannot be entered into.
We would naturally be very happy to advise new and existing clients about how to proceed at this most unusual time.