Conveyancing Solicitors Wimbledon Village
Buy Home With Conveyncing Solicitors Wimbledon Village
Ashworths are property solicitors are here to help you buy your new home in Wimbledon Village, and if you are new to the area we are pleased to share a few tips and interesting facts about the area.
Although there are 50 other weeks, for two weeks each year the eyes of the world are focussed on the green courts of The Lawn Tennis Association. Yes, Wimbledon to many people means tennis. Wimbledon's heritage dates back to the Iron Age, and the remains of London's secondary largest hill fort are visible on Wimbledon Common. The presence of properties dating from the 16th century with Royal links and the 19th-century windmill give a real sense of history and splendour. The abundance of open space attracts many to settle in this area given the proximity to central London.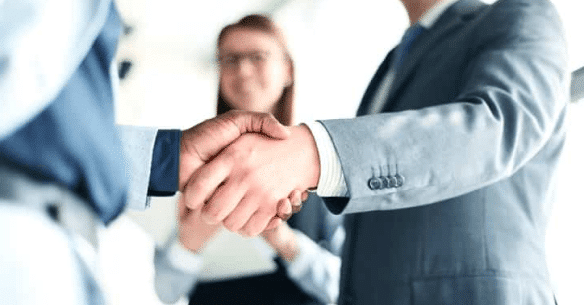 Interesting facts about Wimbledon Village
The introduction in the 18th century of stagecoach services from the Dog and Fox public house made the journey to London routine, although not without the risk of head upheld-up by highwaymen. The stagecoach horses would be stabled at the rear of the pub in the now named 'Wimbledon Village Stables'.
Elisabeth Beresford was inspired by Wimbledon Common to write a series of children's novels about the Wombles – the pointy-nosed creatures whose motto is, "Making good use of bad rubbish".
Wimbledon Common is the largest stretch of common land in London.
Ernst Boris Chain joint winner of the 1945 Nobel Prize in Medicine for the discovery of penicillin lived at 9 North View, Wimbledon Common.
Properties in Wimbledon Village
Wimbledon Village is centred on the high street that was part of the original medieval village and is a prime residential area of London commanding high prices. Wimbledon Village has a rich history involving royalty and the wealthy and the architecture found here reflects this legacy. The village expanded in the 18th century around the stagecoach route. The Dog & Fox inn and surrounding streets look much the same now as they did then. In the area around Ridgway, there are cottages also dating back to the early Georgian period, while you will also find 'model' cottages built by prominent Victorian architect Samuel Teulon.
Magnificent mansions and prime family homes can be found in the streets close to Wimbledon Common, such as Parkside, The Grange, Murray Road, Marryat Road and Highbury Road.
Residents of the Village are spoiled for choice when it comes to venues to eat and drink. The Rose and Crown dates back to the 16th century and provides a reasonably priced bar menu and is considered by many to be the best pub in the Village. Across the road is the famous and highly rated Dog and Fox, a haunt of celebrities and professionals. A few minutes walk across the Common is rewarded with a visit to The Crooked Billet and The Hand in Hand.
The Light House on Ridgway is renowned for its high-end menu, the White Onion has gained a reputation for contemporary French food and, of course, the Ivy Cafe is a new arrival to the Village. As well as independents the Village benefits from a number of premium chains.
Schools in Wimbledon Village
Wimbledon Village and the surrounding area have an impressive selection of schools. There are an above average number of independent schools here, including the Norwegian School and the renowned King's College School for boys from seven to 18 and offers a co-ed sixth form. Wimbledon High School is an option for both primary and secondary age girls.
Get a quote
from out conveyancing solicitors Wimbledon village today
To find out more about the range of conveyancing services offered by Ashworth Solicitors near Wimbledon Village, to arrange an initial consultation or request your free quote, contact the talented conveyancing team today by telephone or via the online form.
Conveyancing & Property – More Information
What are the costs involved?
Conveyancing solicitors' fees vary depending on your individual circumstances, as there may be more work required for certain property purchases or arrangements than others. Your conveyancer should outline these costs at the start of your dealings with them and give you plenty of notice if the figures look set to change – either increasing or decreasing the fees as you progress from your initial property search through to receiving the keys.
Most property specialist solicitors, including Ashworths, will offer prospective clients a free, no-obligation initial consultation, at which the fees and any potential associated costs will be laid out and discussed.
What to look for in a good conveyancer?
A good conveyancing solicitor needs to have solid experience in property law and know exactly what is required as part of their service to you. They should keep themselves up to date with all relevant property law and industry guidelines related to mortgages, equity transfer, conveyance claims, landlord and tenant law and many other key areas.
They will be reliable and dedicated to the work they are carrying out for you, keeping in regular contact and informing you of developments or issues as they arise. The team that is allocated to you should be fast and efficient, offering excellent value for money. Finally, look for a conveyancer that takes pride in their work and expertise and is confident that they can share their expertise and deliver a professional service from start to finish.
Is a conveyancing expert the same as a solicitor?
A conveyancing expert should be expected to have a solid grasp of property law and related key areas; however, not every solicitor will specialise in, or even offer conveyancing services. When choosing a solicitor to represent your interests in a property purchase, whether commercial or residential, it is imperative that you select a firm with proven conveyancing and property law experience and expertise.
Why do I need a solicitor to help me buy a house?
While it is certainly possible to conduct your house, flat or commercial premises purchase alone, it is strongly advised that you hire a conveyancing solicitor to makes sure that you and the vendor are fully compliant with the relevant laws, and that your interests as the buyer are properly represented throughout the process.
You can choose to engage a Bromley-based conveyancer or hire property solicitors online – either approach can work well; however, you should always ensure that the firm you choose has a thorough understanding of the relevant areas of property law and strong knowledge of the geographical area you are planning to move to. Additionally, hiring the right firm of solicitors with a broader range of expertise can help you tackle unexpected issues such as negligence, fraud or any other type of crime relating to a potential house purchase.
Get a quote from out conveyancing solicitors today
To find out more about the range of conveyancing services offered by Ashworth Solicitors, to arrange an initial consultation or request your free quote, contact the talented conveyancing team today by telephone or via the online form.