Conveyancing Solicitors Southfields
Buy Home With Conveyncing Solicitors Near Southfields
Ashworths are property solicitors near Southfields helping you buy your new home in Southfields, and if you are new to the area we are pleased to share a few tips and interesting facts about the area.
The All England Lawn Tennis Club, the world-famous home to the annual fortnight of tennis, is actually in Southfields. Southfields has a sleepy village feel, other than during the tournament when thousands of tennis fans pass through the station. Southfields residents enjoy tree-lined streets and spacious Edwardian homes at significantly lower prices than Wimbledon. With an abundance of open space, including Wimbledon Park and the River Wandle, there are lots of walks and cycle rides to enjoy. There is a good community spirit in Southfields with a number of independents present on the high street as well as some more familiar chains.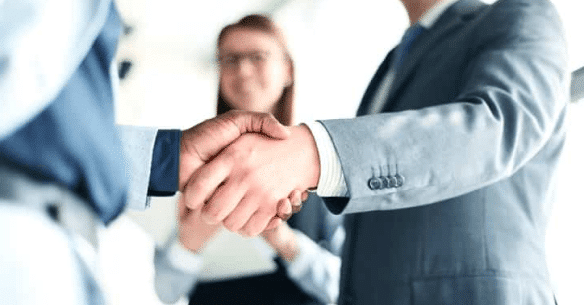 Interesting facts about Southfields
Southfields Tube Station receives an annual makeover for the Wimbledon fortnight a few years ago the platforms were made to look like grass courts
In 1926, Southfields became home to London's first Mosque. The Fazl Mosque or the London Mosque was built by the Ahmadiyya Muslim Community and presently serves as the international headquarters of the community.
Part of the video for Shampoo's 1994 hit single 'Trouble' was filmed in Southfields.
Properties in Southfields
"The Triangle" and "The Grid" are the main residential areas of Southfields.
"The Triangle" is a series of streets that resemble a triangle and consists mostly of Victorian and Edwardian houses. In 1904, the Frame Foods baby food company opened its factory in Standen Road. The building is in a distinctive art nouveau style, with green ceramic tiles, and the slogan 'Nourish and Flourish' on the exterior, which can still be seen today. The building has now been converted into luxury flats.
"The Grid" is a series of parallel roads that are crossed at right angles by a series of parallel streets. "The Grid" consists almost entirely of Edwardian terrace houses, some of which have been converted into flats. Wandsworth Council policy no longer permits conversions.
As well as Victorian and Edwardian terraces, there are larger detached and semi-detached 1930s and 1950s houses. Many of the grander houses have been converted into flats and there is also some purpose built modern apartments on the market.
There are lots of options for eating and drinking in Southfields. The Italian Olive Garden is a Southfields institution. Le P'tit Normand is an intimate cosy neighbourhood venue using many ingredients straight from France. For those wanting spice, The Thai Girder for pad Thai, or Namada for a smart Indian meal are excellent options. Franco Manca is famed for its pizzas, where a long queue is a norm.
The Earl Spencer is a large gastropub awarded a Michelin 'Bib Gourmand' in 2015 recognising great value and high-quality food. The Park Tavern is a restored 19th-century coaching inn with a beautifully landscaped garden and distinguished interior.
There is a good choice of high-quality schools in Southfields and the surrounding area.
Primary schools: Albemarle Primary, St Michael's C of E Primary, Sheringdale Primary School, Wimbledon Park Primary School and West Hill Primary
Secondary schools: St Cecilia's or Southfields Academy, as well as many other schools in neighbouring Wandsworth and Wimbledon.
There are numerous private education options in Putney, Wimbledon and Richmond.
Get a quote
from out conveyancing solicitors today
To find out more about the range of conveyancing services offered by Ashworth Solicitors near Southfields, to arrange an initial consultation or request your free quote, contact the talented conveyancing team today by telephone or via the online form.
Conveyancing & Property – More Information
What are the costs involved?
Conveyancing solicitors' fees vary depending on your individual circumstances, as there may be more work required for certain property purchases or arrangements than others. Your conveyancer should outline these costs at the start of your dealings with them and give you plenty of notice if the figures look set to change – either increasing or decreasing the fees as you progress from your initial property search through to receiving the keys.
Most property specialist solicitors, including Ashworths, will offer prospective clients a free, no-obligation initial consultation, at which the fees and any potential associated costs will be laid out and discussed.
What to look for in a good conveyancer?
A good conveyancing solicitor needs to have solid experience in property law and know exactly what is required as part of their service to you. They should keep themselves up to date with all relevant property law and industry guidelines related to mortgages, equity transfer, conveyance claims, landlord and tenant law and many other key areas.
They will be reliable and dedicated to the work they are carrying out for you, keeping in regular contact and informing you of developments or issues as they arise. The team that is allocated to you should be fast and efficient, offering excellent value for money. Finally, look for a conveyancer that takes pride in their work and expertise and is confident that they can share their expertise and deliver a professional service from start to finish.
Is a conveyancing expert the same as a solicitor?
A conveyancing expert should be expected to have a solid grasp of property law and related key areas; however, not every solicitor will specialise in, or even offer conveyancing services. When choosing a solicitor to represent your interests in a property purchase, whether commercial or residential, it is imperative that you select a firm with proven conveyancing and property law experience and expertise.
Why do I need a solicitor to help me buy a house?
While it is certainly possible to conduct your house, flat or commercial premises purchase alone, it is strongly advised that you hire a conveyancing solicitor to makes sure that you and the vendor are fully compliant with the relevant laws, and that your interests as the buyer are properly represented throughout the process.
You can choose to engage a Bromley-based conveyancer or hire property solicitors online – either approach can work well; however, you should always ensure that the firm you choose has a thorough understanding of the relevant areas of property law and strong knowledge of the geographical area you are planning to move to. Additionally, hiring the right firm of solicitors with a broader range of expertise can help you tackle unexpected issues such as negligence, fraud or any other type of crime relating to a potential house purchase.
Get a quote from out conveyancing solicitors today
To find out more about the range of conveyancing services offered by Ashworth Solicitors, to arrange an initial consultation or request your free quote, contact the talented conveyancing team today by telephone or via the online form.