Conveyancing Solicitors Wimbledon Broadway
Buy Home With Conveyncing Solicitors Near Wimbledon
Ashworths are ideally placed for buying your new home in Wimbledon, and if you are new to the area we are pleased to share a few tips and interesting facts about the area.
There's so much more to Wimbledon that the world's most famous tennis fortnight. The area of Wimbledon divides roughly into the busy town with the station and the quaint Village, up the hill from the town. Wimbledon Town residents benefit from the amenities of a thriving cosmopolitan town, as well as proximity to the Village with its open spaces, boutiques, independents and traditional pubs. Families and professionals settle here in large numbers given the frequent transport links to the Capital.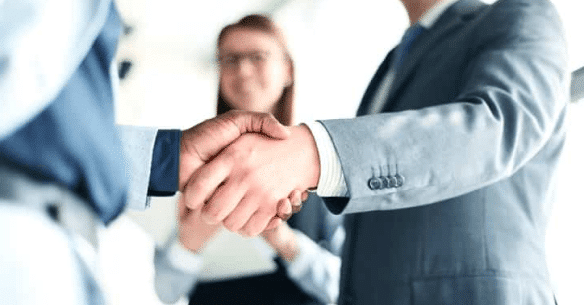 Wimbledon Stadium is London's last remaining greyhound racing track, although the writing is on the wall for the track which is destined to become for AFC Wimbledon in a few year's time.
Town resident, Sophie Hosking, has a pillar-box painted gold to celebrate gold medal success in rowing at the 2012 Olympics. Andy Murray also has a gold pillar-box in the town.
The semi-professional AFC Wimbledon was established when Wimbledon FC moved 70 miles north to Milton Keynes and became the MK Dons.
Properties in Wimbledon Town
Wimbledon Town has a more modern history than the Village since the building of the railway station in 1838 and is centred on The Broadway. The location of Wimbledon's station shifted the focus of growth away from Wimbledon Village. During the second half of the 19th century there was a rapid expansion in population matched with the building of a large number of villas and terraced houses along the roads from the centre towards Putney, Merton Park and Raynes Park. There is a good choice of Victorian streets with attractive four and five bedroom houses. A number of new-build apartment blocks have recently been developed offering ideal opportunities for investors and first-time buyers.
Wimbledon Town has a number of places to eat and drink located around The Broadway. Alforno is praised for its authentic Italian pizza from a brick oven. Stage Door Steakhouse and Bar is a friendly family run venue serving authentic Greek cuisine. The large number of chains means that burger, chicken or Mexican loving diners are well catered for. Those looking for a pub will not be disappointed as there are many in the centre. The Alexandra is a sizeable pub with a nice roof terrace (and is the closest pub to our offices!).
Wimbledon Town also has two cinemas an Odeon IMAX 12-screen cinema and an HMV Curzon 3-screen cinema, a greyhound track and two theatres. The Grade II listed Edwardian New Wimbledon Theatre is one of London's largest theatres. It hosts numerous touring productions of musicals, ballets, operas and plays, as well as an annual Christmas pantomime. The Polka Theatre is further along The Broadway and is a specialist theatre for children.
For shoppers Centre Court shopping centre is home to over 65 stores and is moments away from Elys – a Wimbledon institution in its own right having been the premier independent department store in Wimbledon for over 125 years.
Wimbledon Town and the surrounding areas have a large selection of schools. There are more than 20 Primary and 6 Secondary schools to choose from. There are an above average number of independent schools here, including the Norwegian School and the highly regarded King's College School and Wimbledon High School.
Get a quote
from out conveyancing solicitors today
To find out more about the range of conveyancing services offered by Ashworth Solicitors, to arrange an initial consultation or request your free quote, contact the talented conveyancing team today by telephone or via the online form.
Conveyancing & Property – More Information
What are the costs involved?
Conveyancing solicitors' fees vary depending on your individual circumstances, as there may be more work required for certain property purchases or arrangements than others. Your conveyancer should outline these costs at the start of your dealings with them and give you plenty of notice if the figures look set to change – either increasing or decreasing the fees as you progress from your initial property search through to receiving the keys.
Most property specialist solicitors, including Ashworths, will offer prospective clients a free, no-obligation initial consultation, at which the fees and any potential associated costs will be laid out and discussed.
What to look for in a good conveyancer?
A good conveyancing solicitor needs to have solid experience in property law and know exactly what is required as part of their service to you. They should keep themselves up to date with all relevant property law and industry guidelines related to mortgages, equity transfer, conveyance claims, landlord and tenant law and many other key areas.
They will be reliable and dedicated to the work they are carrying out for you, keeping in regular contact and informing you of developments or issues as they arise. The team that is allocated to you should be fast and efficient, offering excellent value for money. Finally, look for a conveyancer that takes pride in their work and expertise and is confident that they can share their expertise and deliver a professional service from start to finish.
Is a conveyancing expert the same as a solicitor?
A conveyancing expert should be expected to have a solid grasp of property law and related key areas; however, not every solicitor will specialise in, or even offer conveyancing services. When choosing a solicitor to represent your interests in a property purchase, whether commercial or residential, it is imperative that you select a firm with proven conveyancing and property law experience and expertise.
Why do I need a solicitor to help me buy a house?
While it is certainly possible to conduct your house, flat or commercial premises purchase alone, it is strongly advised that you hire a conveyancing solicitor to makes sure that you and the vendor are fully compliant with the relevant laws, and that your interests as the buyer are properly represented throughout the process.
You can choose to engage a Bromley-based conveyancer or hire property solicitors online – either approach can work well; however, you should always ensure that the firm you choose has a thorough understanding of the relevant areas of property law and strong knowledge of the geographical area you are planning to move to. Additionally, hiring the right firm of solicitors with a broader range of expertise can help you tackle unexpected issues such as negligence, fraud or any other type of crime relating to a potential house purchase.
Get a quote from out conveyancing solicitors today
To find out more about the range of conveyancing services offered by Ashworth Solicitors, to arrange an initial consultation or request your free quote, contact the talented conveyancing team today by telephone or via the online form.