Conveyancing Solicitors Raynes Park
Buy Home With Conveyncing Solicitors Near Raynes Park
Ashworths solicitors are solicitors in Raynes Park, Helping you buy your new home in Raynes Park, and if you are new to the area we are pleased to share a few tips and interesting facts about the area.
Raynes Park is a leafy residential suburb between Wimbledon and New Malden with one of the largest proportions of green open space in south-west London. Raynes Park is nestled perfectly between the hustle and bustle of central London and the quiet greenery of Surrey County. Formerly rural farmland on the outskirts of London, Raynes Park was only developed in the late 19th century with the opening of the station in 1871. It's the fast connections to Waterloo that continues to draw people here today – and the fact that it's the stop before busier Wimbledon means you can almost always get a seat. Raynes Park is an emerging and dynamic town centre. Major brands are beginning to open up, a telltale sign of progression. With a low crime rate and a warm, welcoming community spirit, Raynes Park is popular with young buyers especially couples with small children. Many Londoners find themselves upsizing to Raynes Park for a better quality of living.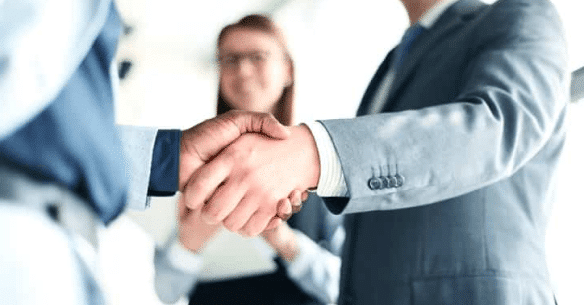 Interesting facts about Raynes Park
Cannon Hill Common contains woodland that is over 140 years old and is Grade 1 for Nature Conservation.
Richard Briers, famous for starring in "Ever Decreasing Circles", was a famous resident, as was Oliver Reed.
MyRaynesPark Festival is an annual summer weeklong arts and cultural event.
Properties in Raynes Park
Unusually the arrival of the railway didn't result in an immediate development boom. A major player in this development was Richard Garth, Lord of the Manor of Morden who began laying out the suburb. Grand Drive was originally built as a carriageway to the railway station with the first road being Blenheim Road. Large mansions appeared on Grand Drive in the 1880s with the "Apostles" being built in the 1890s. These were 12 roads, hence the name "Apostles", such as Aston Road, Prince Georges Road, Edna Road and Chestnut Road are exceedingly sought after. The Cannon Hill Estate was built by George Blay in the 1930s. Most homes are quite spacious and a mixture of both terraced and semi-detached houses.
Raynes Park residents certainly benefit from the area's significantly slower development. Some properties feel as spacious and secluded as countryside cottages. Nowhere is this more true than the large detached properties towards Wimbledon, but the Victorian and Edwardian terraced homes and 1930s houses in the area have also retained a picturesque beauty as many boast gardens and off street parking.
There are a number of top quality restaurants and pubs in the vicinity. The Apostles wine bar is open late on weekends and is very popular. Lime and Thyme is the go-to place for pizza, while reservations are recommended at Hashi for Sushi. Cah Chi is an unassuming Koran Barbeque that shouldn't be underestimated. Closer to Wimbledon is Light House offering robust and flavoursome Italian dishes.
Raynes Park offers plenty to do in the way of activities through its proximity to the Grade 1 listed Cannon Hill Common, ideal for walking, cycling and fishing. For shoppers, Coombe Lane was voted London's best performing high street in 2012 – serviced by a post office, banks and independent shops as well as a handful of well-selected chain stores.
There is a good selection of schools, with desirable Hollymount and West Wimbledon being oversubscribed.
Primary Schools: Hollymount School, West Wimbledon Primary School, The Norwegian School in London, Blossom House School.
Secondary Schools: Hall School Wimbledon, Blossom House School, Raynes Park High School, Ursuline High School Wimbledon, The Norwegian School in London.
Get a quote
from out conveyancing solicitors today
To find out more about the range of conveyancing services offered by Ashworth Solicitors near Raynes Park, to arrange an initial consultation or request your free quote, contact the talented conveyancing team today by telephone or via the online form.
Conveyancing & Property – More Information
What are the costs involved?
Conveyancing solicitors' fees vary depending on your individual circumstances, as there may be more work required for certain property purchases or arrangements than others. Your conveyancer should outline these costs at the start of your dealings with them and give you plenty of notice if the figures look set to change – either increasing or decreasing the fees as you progress from your initial property search through to receiving the keys.
Most property specialist solicitors, including Ashworths, will offer prospective clients a free, no-obligation initial consultation, at which the fees and any potential associated costs will be laid out and discussed.
What to look for in a good conveyancer?
A good conveyancing solicitor needs to have solid experience in property law and know exactly what is required as part of their service to you. They should keep themselves up to date with all relevant property law and industry guidelines related to mortgages, equity transfer, conveyance claims, landlord and tenant law and many other key areas.
They will be reliable and dedicated to the work they are carrying out for you, keeping in regular contact and informing you of developments or issues as they arise. The team that is allocated to you should be fast and efficient, offering excellent value for money. Finally, look for a conveyancer that takes pride in their work and expertise and is confident that they can share their expertise and deliver a professional service from start to finish.
Is a conveyancing expert the same as a solicitor?
A conveyancing expert should be expected to have a solid grasp of property law and related key areas; however, not every solicitor will specialise in, or even offer conveyancing services. When choosing a solicitor to represent your interests in a property purchase, whether commercial or residential, it is imperative that you select a firm with proven conveyancing and property law experience and expertise.
Why do I need a solicitor to help me buy a house?
While it is certainly possible to conduct your house, flat or commercial premises purchase alone, it is strongly advised that you hire a conveyancing solicitor to makes sure that you and the vendor are fully compliant with the relevant laws, and that your interests as the buyer are properly represented throughout the process.
You can choose to engage a Bromley-based conveyancer or hire property solicitors online – either approach can work well; however, you should always ensure that the firm you choose has a thorough understanding of the relevant areas of property law and strong knowledge of the geographical area you are planning to move to. Additionally, hiring the right firm of solicitors with a broader range of expertise can help you tackle unexpected issues such as negligence, fraud or any other type of crime relating to a potential house purchase.
Get a quote from out conveyancing solicitors today
To find out more about the range of conveyancing services offered by Ashworth Solicitors, to arrange an initial consultation or request your free quote, contact the talented conveyancing team today by telephone or via the online form.