Conveyancing Solicitors Earlsfield
Buy Home With Conveyncing Solicitors Near Earlsfield
Ashworths Solicitors are residential property solicitors in Earlsfield ideally located for buying your new home, and if you are new to the area we are pleased to share a few tips and interesting facts about the area.
The secret may well be out. In a quiet corner of south-east London, Earlsfield is now attracting attention, having previously been less well known, compared to neighbouring Wimbledon, Battersea, Balham and Clapham. With picturesque terraced houses and wide-open spaces, leafy Earlsfield shares many of their characteristics. Earlsfield attracts young families and professionals, offering a low-key way of life while still being close to central London. For families, the range of schools is attractive while professionals benefit from a 14-minute train journey to Waterloo. Earlsfield is flourishing, with a vibrant high street, in the form of Garrat Lane, there are green spaces to enjoy and there's a friendly community vibe.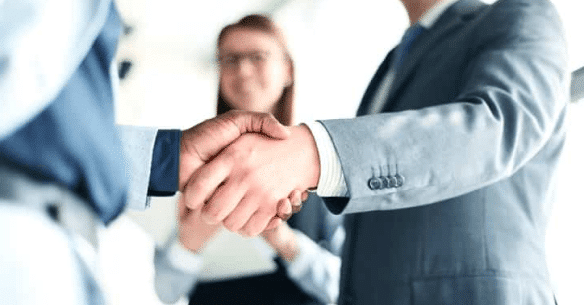 Interesting facts about Earlsfield
Captain Corelli's Mandolin was written by Louis de Bernières while living in Earlsfield. In fact, it was characters he met here that inspired his play, "Sunday Morning At the Centre of the World".
Mayor of London, Sadiq Khan, is the former MP for Tooting and Earlsfield.
Earlsfield gained its name from a grand Victorian residence of the same name. The train station was developed in place of the house and a condition of its sale was that the new station bore its name. The suburb we know grew around the station.
The River Wandle flows parallel to Garratt Lane and has been the subject of a major, council-funded clean-up operation. Trout were finally spotted once again in the river in 2014 to a flurry of local excitement.
Until the original development of Earlsfield station and arrival of the railway in 1884, there were few residential properties. The railway's arrival triggered a development boom and by 1900 almost all streets north of the station were lined with rows of terraced houses. These distinctive late Victorian and Edwardian terraces, with intricate tile and brick details, dominate the Earlsfield property market. The majority of the housing stock is made up of medium sized terraced housing representative of Earlsfield's working class routes. Most of the area was built in Victorian times after the opening of the station, although with later built properties on The Magdalen Estate which rises up to Wandsworth Common.
There is a large and varied selection of pubs, bars, restaurants and specialist independent shops along Garratt Lane, the most recent being The Earlsfield, a gastropub converted from the original booking hall of the station with high vaulted ceiling and dating back to 1884. Ben's Canteen is a popular place for weekend brunch and Sunday morning Bloody Marys. Mel's Vintage Beats is also well regarded locally for its brunches and breakfasts. The Halfway House serves a locally famous Sunday roast. The 2010 Masterchef winner Dhruv Baker owns The Jolly Gardeners and is earning an excellent reputation.
There is a wide and varied choice of schools, both private and state, the most notable being Beatrix Potter on Magdalen Road, and Earlsfield Primary on Tranmere Road.
Primary schools: Earlsfield Primary School, Wimbledon Park Primary School, Swaffield Primary School, Beatrix Potter Primary School (younger children can attend the Montessori Day Nursery) and the newly opened Floreat Wandsworth Primary School.
Secondary schools: Earlsfield residents have their pick of three academies. Co-educational options include Southfields Academy and the Ashcroft Technology Academy, which now offers the International Baccalaureate as an alternative to AS and A-Levels, while the single-sex Burntwood Academy is a popular choice for girls. Garratt Park School on Waldron Road takes students with a wide range of learning difficulties.
Get a quote
from out conveyancing solicitors today
To find out more about the range of conveyancing services offered by Ashworth Solicitors near Earlsfield, to arrange an initial consultation or request your free quote, contact the talented conveyancing team today by telephone or via the online form.
Conveyancing & Property – More Information
What are the costs involved?
Conveyancing solicitors' fees vary depending on your individual circumstances, as there may be more work required for certain property purchases or arrangements than others. Your conveyancer should outline these costs at the start of your dealings with them and give you plenty of notice if the figures look set to change – either increasing or decreasing the fees as you progress from your initial property search through to receiving the keys.
Most property specialist solicitors, including Ashworths, will offer prospective clients a free, no-obligation initial consultation, at which the fees and any potential associated costs will be laid out and discussed.
What to look for in a good conveyancer?
A good conveyancing solicitor needs to have solid experience in property law and know exactly what is required as part of their service to you. They should keep themselves up to date with all relevant property law and industry guidelines related to mortgages, equity transfer, conveyance claims, landlord and tenant law and many other key areas.
They will be reliable and dedicated to the work they are carrying out for you, keeping in regular contact and informing you of developments or issues as they arise. The team that is allocated to you should be fast and efficient, offering excellent value for money. Finally, look for a conveyancer that takes pride in their work and expertise and is confident that they can share their expertise and deliver a professional service from start to finish.
Is a conveyancing expert the same as a solicitor?
A conveyancing expert should be expected to have a solid grasp of property law and related key areas; however, not every solicitor will specialise in, or even offer conveyancing services. When choosing a solicitor to represent your interests in a property purchase, whether commercial or residential, it is imperative that you select a firm with proven conveyancing and property law experience and expertise.
Why do I need a solicitor to help me buy a house?
While it is certainly possible to conduct your house, flat or commercial premises purchase alone, it is strongly advised that you hire a conveyancing solicitor to makes sure that you and the vendor are fully compliant with the relevant laws, and that your interests as the buyer are properly represented throughout the process.
You can choose to engage a Bromley-based conveyancer or hire property solicitors online – either approach can work well; however, you should always ensure that the firm you choose has a thorough understanding of the relevant areas of property law and strong knowledge of the geographical area you are planning to move to. Additionally, hiring the right firm of solicitors with a broader range of expertise can help you tackle unexpected issues such as negligence, fraud or any other type of crime relating to a potential house purchase.
Get a quote from out conveyancing solicitors today
To find out more about the range of conveyancing services offered by Ashworth Solicitors, to arrange an initial consultation or request your free quote, contact the talented conveyancing team today by telephone or via the online form.