Conveyancing Solicitors Twickenham
Buy Home With Conveyncing Solicitors Near Twickenham
If you intend to buy or sell property in Twickenham you will need help from an experienced lawyer. Whether you want to complete a good legal deal or need a quote first to get the professional conveyancing solicitor, you'll need a specialist that is keen on the local details and will pass you through the wide list of legalities that go by hand of selling or buying the property and signing the deal.
In both ways, if the sale is happening between living or office rooms, taking the right expert can handle the profit transfer of ownership or cause the critical challenging experience because of a little mistake. With Ashworths Solicitors you can be sure in your successful real estate transaction.
Whether you are reconstructing your house or moving to a big commercial office from the smaller one, firstly. you should consult with qualified attorneys to make sure that your steps and their future consequences are legal. Read down to find out your service possibilities with our team of professional conveyancing solicitors in Twickenham and always get the secure clear and profitable transaction.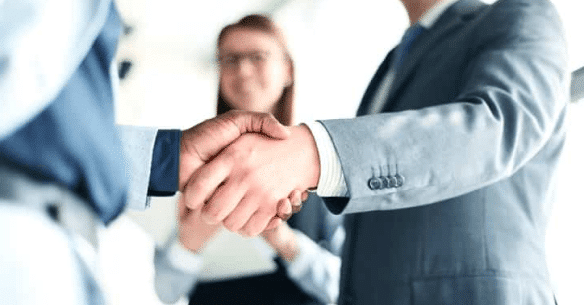 Property specialist solicitors in Twickenham
Whether you are a first-time buyer or highly experienced in conveyancing and purchasing property; are buying an individual flat or expanding an existing property portfolio, hiring the right conveyancer is crucial for the effective running of the transaction.
Your conveyancer should be able to help you with new build properties and off-plan developments if required. They must be well-versed in issues such as 'right to buy' and shared ownership, as well as mortgages, re-mortgages, transfer of equity, the law relating to landlords and tenants and debt recovery.
Property Solicitors in Twickenham
Twickenham is a vibrant location made up of multiple areas, each with its own character and vibe. Property prices tend to reflect this diversity, so your conveyancer should also know how to value a Twickenham property according to its location, size, type and style.
It is certainly well worth your time choosing conveying solicitors in Twickenham who have a proven track record and evidence of success in buying and selling the types of property you are interested in – in the precise Twickenham regions that you plan to live or base your business in.
What makes us one of the top conveyancing solicitors in Twickenham?
Ashworths offers a professional conveyancing service led by a team of trustworthy, efficient conveyancing solicitors. High-quality legal advice is coupled with extensive knowledge of the Twickenham conveyancing and property scene and engaging, proactive service that puts the client at the heart of it all.
Ashworths understands that moving house and negotiating a property sale can be one of life's more stressful experiences that calls for a calm, knowledgeable and reliable guiding hand.
Areas we serve in Twickenham
Twickenham has grown for property investment. Wright now several areas are very up-coming and potential competition has already started about the profitable spots where people want to live and work for a long time.
Ashworths is ready to behalf of all types of clients and gets the best for their interests while conveyancing the general public and business property. Regarding the residential and private properties across Twickenham and local surrounding – all sides have demand but the north, and east part now is most popular.
Solicitor's team situates in Wimbledon, the south-west of London. Despite this, we can help you to buy, rent or sell property in place of the UK capital, and even near its surrounding regions. Feel free to call us, the conveyancing specialists can tell you for sure if your area of London or south-east England is covered by our services.
Get a quote
from out conveyancing solicitors today
To find out more about the range of conveyancing services offered by Ashworth Solicitors Twickenham, to arrange an initial consultation or request your free quote, contact the talented conveyancing team today by telephone or via the online form.
Conveyancing & Property – More Information
What are the costs involved?
Conveyancing solicitors' fees vary depending on your individual circumstances, as there may be more work required for certain property purchases or arrangements than others. Your conveyancer should outline these costs at the start of your dealings with them and give you plenty of notice if the figures look set to change – either increasing or decreasing the fees as you progress from your initial property search through to receiving the keys.
Most property specialist solicitors, including Ashworths, will offer prospective clients a free, no-obligation initial consultation, at which the fees and any potential associated costs will be laid out and discussed.
What to look for in a good conveyancer?
A good conveyancing solicitor needs to have solid experience in property law and know exactly what is required as part of their service to you. They should keep themselves up to date with all relevant property law and industry guidelines related to mortgages, equity transfer, conveyance claims, landlord and tenant law and many other key areas.
They will be reliable and dedicated to the work they are carrying out for you, keeping in regular contact and informing you of developments or issues as they arise. The team that is allocated to you should be fast and efficient, offering excellent value for money. Finally, look for a conveyancer that takes pride in their work and expertise and is confident that they can share their expertise and deliver a professional service from start to finish.
Is a conveyancing expert the same as a solicitor?
A conveyancing expert should be expected to have a solid grasp of property law and related key areas; however, not every solicitor will specialise in, or even offer conveyancing services. When choosing a solicitor to represent your interests in a property purchase, whether commercial or residential, it is imperative that you select a firm with proven conveyancing and property law experience and expertise.
Why do I need a solicitor to help me buy a house?
While it is certainly possible to conduct your house, flat or commercial premises purchase alone, it is strongly advised that you hire a conveyancing solicitor to makes sure that you and the vendor are fully compliant with the relevant laws, and that your interests as the buyer are properly represented throughout the process.
You can choose to engage a Bromley-based conveyancer or hire property solicitors online – either approach can work well; however, you should always ensure that the firm you choose has a thorough understanding of the relevant areas of property law and strong knowledge of the geographical area you are planning to move to. Additionally, hiring the right firm of solicitors with a broader range of expertise can help you tackle unexpected issues such as negligence, fraud or any other type of crime relating to a potential house purchase.
Get a quote from out conveyancing solicitors today
To find out more about the range of conveyancing services offered by Ashworth Solicitors, to arrange an initial consultation or request your free quote, contact the talented conveyancing team today by telephone or via the online form.