Conveyancing Solicitors Colliers Wood
Ashworths Solicitors are residential property lawyers ideally located to help you buy your new home in Colliers Wood, and if you are new to the area we are pleased to share a few tips and interesting facts about the area.
Affectionately known by locals as "Collywood", Colliers Wood is one of south-west London's best-kept secrets. Colliers Wood shares the famous Wimbledon SW19 postcode. With large public funding regenerating the area, as well as the refurbishment of the infamous Colliers Wood Tower into luxury apartments, this is a great place to invest in property. Colliers Wood is very close to all of the amenities of Wimbledon and neighbours Tooting with its vast array of amazing curry houses and shops.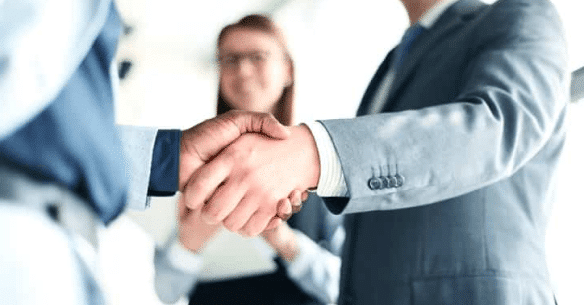 Interesting facts about Colliers wood
The fast-flowing waters of the River Wandle drove more than 100 mills. At the point where it runs through Colliers Wood, Merton Abbey Mills produced stained glass, textiles, tapestries and carpets for William Morris and prints for Liberty.
Merton Abbey Mills plays host to a summer theatre and music festival called Abbeyfest.
The world's first public railway, the Surrey Iron Railway, passed through Colliers Wood on its route from Croydon to Wandsworth, between 1803 and 1846.
The "Making Colliers Wood Happy!" initiative was started as a way of building community spirit – resulting in a choir, a ukulele orchestra and an annual open gardens event.
Properties in Colliers Wood
With neighbouring Wimbledon and Tooting commanding much higher property prices, Colliers Wood is a hidden gem. This south-west London suburb on the Northern line has plenty of shops, well-rated local schools and quiet streets of Victorian and Edwardian terrace homes that appeal to first-time buyers and families forced out of pricier Tooting, Balham and Clapham.
Collywood has a mix of modest Victorian, Edwardian and contemporary terrace houses, many converted into flats. There are pretty flat-fronted Victorian cottages on Wandle Bank overlooking the river, with new-build flats to be found in Lyon Way and close to the northern edge of Wandle Park. Colliers Wood is a great place to move to and invest in now. The famously ugly tower that has dominated the area is now being redeveloped into stunning apartments.
The best roads are those closest to Tooting, such as Norfolk Road, Park Road and Wilton Road. Up and coming roads include Runnymede and Liberty Avenue off Christchurch Road where many 1930s houses are having their period features reinstated.
Until recently Colliers Wood has been a family oriented area and this is reflected in the range of places to eat and drink. With the investment and development, Colliers Wood is attracting there is an increasing number of venues opening reflecting the increasing population of young professionals.
Istanbul Meze Mangal is a popular destination with locals as is Corleone for authentic pizza. The William Morris is a welcoming traditional pub on the banks of the River Wandle. Chicken Shop in nearby Tooting has an ingeniously simple idea – serving just whole, half or quarter chickens that are succulent and flavoursome.
Colliers Wood is home to an arts and crafts village with a bustling weekend market, live music and a wide range of restaurants. The fully restored waterwheel powers a pottery wheel in the Wheelhouse with classes available for all ages.
While there might not be a wood nearby, Colliers Wood is close to the green spaces of the National Trust-owned Wandle Park and the more informal Wandle Meadow Nature Park.
Given its location Colliers Wood is has a large number of options for schools.
Primary schools: Singlegate Primary School, All Saints Primary School, Garfield Primary School.
Secondary schools: King's College School, Ricard's Lodge High School, Wimbledon College, Wimbledon High School.
Get a quote
from our conveyancing solicitors in Colliers Wood today
To find out more about the range of conveyancing services offered by Ashworth Solicitors, to arrange an initial consultation or request your free quote, contact the talented conveyancing team today by telephone or via the online form.
Conveyancing & Property – More Information
What are the costs involved?
Conveyancing solicitors' fees vary depending on your individual circumstances, as there may be more work required for certain property purchases or arrangements than others. Your conveyancer should outline these costs at the start of your dealings with them and give you plenty of notice if the figures look set to change – either increasing or decreasing the fees as you progress from your initial property search through to receiving the keys.
Most property specialist solicitors, including Ashworths, will offer prospective clients a free, no-obligation initial consultation, at which the fees and any potential associated costs will be laid out and discussed.
What to look for in a good conveyancer?
A good conveyancing solicitor needs to have solid experience in property law and know exactly what is required as part of their service to you. They should keep themselves up to date with all relevant property law and industry guidelines related to mortgages, equity transfer, conveyance claims, landlord and tenant law and many other key areas.
They will be reliable and dedicated to the work they are carrying out for you, keeping in regular contact and informing you of developments or issues as they arise. The team that is allocated to you should be fast and efficient, offering excellent value for money. Finally, look for a conveyancer that takes pride in their work and expertise and is confident that they can share their expertise and deliver a professional service from start to finish.
Is a conveyancing expert the same as a solicitor?
A conveyancing expert should be expected to have a solid grasp of property law and related key areas; however, not every solicitor will specialise in, or even offer conveyancing services. When choosing a solicitor to represent your interests in a property purchase, whether commercial or residential, it is imperative that you select a firm with proven conveyancing and property law experience and expertise.
Why do I need a solicitor to help me buy a house?
While it is certainly possible to conduct your house, flat or commercial premises purchase alone, it is strongly advised that you hire a conveyancing solicitor to makes sure that you and the vendor are fully compliant with the relevant laws, and that your interests as the buyer are properly represented throughout the process.
You can choose to engage a Bromley-based conveyancer or hire property solicitors online – either approach can work well; however, you should always ensure that the firm you choose has a thorough understanding of the relevant areas of property law and strong knowledge of the geographical area you are planning to move to. Additionally, hiring the right firm of solicitors with a broader range of expertise can help you tackle unexpected issues such as negligence, fraud or any other type of crime relating to a potential house purchase.
Get a quote from out conveyancing solicitors today
To find out more about the range of conveyancing services offered by Ashworth Solicitors, to arrange an initial consultation or request your free quote, contact the talented conveyancing team today by telephone or via the online form.